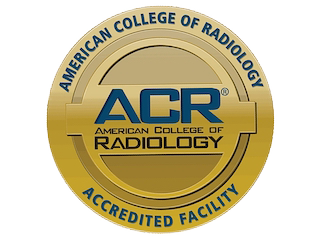 ULTRASOUND & ECHO
What is an Ultrasound & Echo?
An Ultrasound, also known as a Sonography or Ultrasonography, is a diagnostic procedure that allows doctors to view soft tissues in the body without radiation. The technology transmits high-frequency sound waves through the body. The resulting images can be turned into both photos and videos.
Ultrasounds capture scans of soft tissues like the gall bladder, liver, and kidneys. Unlike CT, PET, or SPECT scans, they only provide 2D images.
An echocardiogram (echo) is a special type of ultrasound to view the heart muscles and valves. It allows doctors to detect heart disease at its early stages and determine steps for further treatment. As a noninvasive procedure, it's the preferred recommendation for patients who only need cardiac treatment.

Preparing for an Ultrasound & Echo
To perform an Ultrasound & Echo exam, bring any previous radiology examinations you have had with you (such as ultrasound, MRI, X-ray or CT scans), so that they can be used for comparison and assessment.
If you have diabetes or you are on any medications prescribed by your doctor, please contact your primary care provider or our office for any special preparation instructions.
Depending on the area of your body being examined, you may have more specific procedures. Do not hesitate to call our office, and we will guide you through your individual preparation plan.

During an Ultrasound & Echo
Our technicianwill ask you to lie down on a bed and the area to be examined is exposed while the rest of the body is covered. Clear gel is applied to the skin, so that the sound waves can pass easily into the area being examined. The sonographer will place the 'transducer' (a smooth hand-held device) onto this area using gentle pressure. The transducer is moved across the area with a sliding and rotating action to allow the image to project onto the screen.
The sonographer takes still photographs from the moving images on the screen.
During the examination, you might be asked to do some simple movements to improve the quality of the imaging, such as taking in a deeper breath to view an organ in greater depth.
On average, an Ultrasound & Echo takes 30 minutes to complete. After, you are free to resume normal activity.

After the Ultrasound & Echo
Once the SPECT exam is complete, you may resume normal activity. You may help flush out the radiopharmaceuticals from your system by drinking plenty of water.
Our technician and provider will be ready to prepare your exam results to provide a detailed diagnosis and report. Our office may call to schedule a follow up so you can be fully informed on your health results.